The "Comments" tab within an Invoice is a valuable tool enabling users to include notes, post commentary and questions pertaining to the invoice and effectively manage important details. This can include invoice status, communication with supplier and other notes you'd like to have linked to the invoice.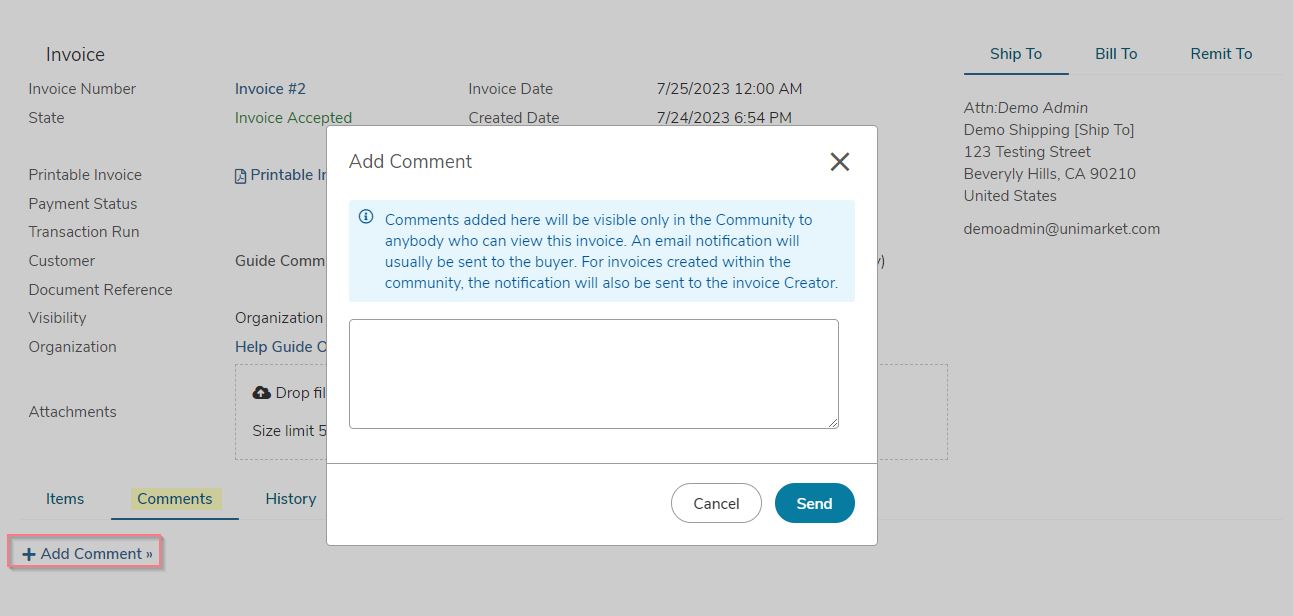 Any user who can see the Invoice in the Community should be able to view and add Comments for the invoice.
Note: Comments posted in the Invoices are only visible in the Community and are not shown on the supplier side.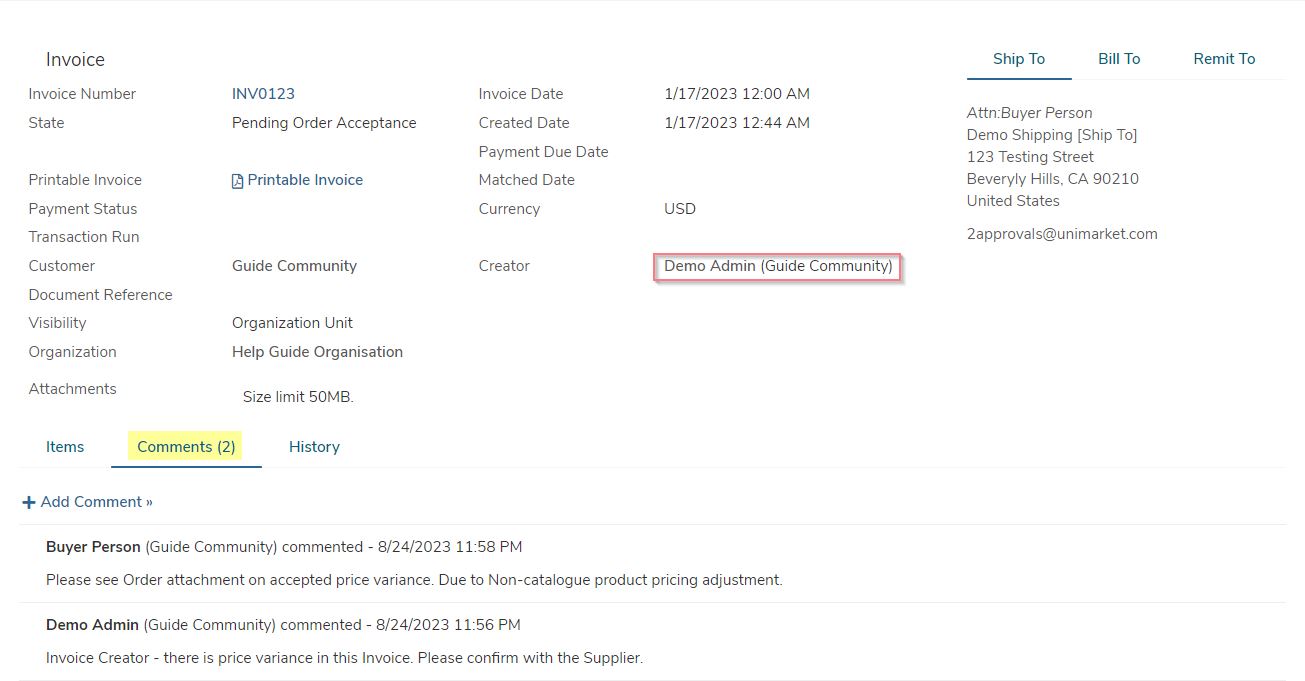 Invoice comments created will send an email notification to the Buyer or the Invoice Creator. For any comments created by the Buyer this will send a notification to the Invoice creator. And vice versa, any comments made by the Invoice Creator notifies the Buyer with an email.
Details visible in the Comments tab include:
Date and Time when the comment was posted
User who posted the comment
And the comment context itself
Note: If an invoice is Supplier created or came from Invoice integration, no email notification will be sent to the supplier for any comments entered.