The "Comments" tab within an order serves as a valuable tool, enabling users to include notes pertaining to the order and effectively manage essential details. This might include tracking numbers, ETA for backorders, communication with supplier and other notes you'd like to have linked to the order.
The Comments tab is available in all order types including Blanket orders.
Any user who can see an Order in the Community should be able to view and add Comments for the order which will send an email notification to the Buyer (unless the Buyer themselves creates the Comment), Requester and On Behalf of Users.
For Blanket Order comments, email notification will be sent to the Buyer and all Available To users.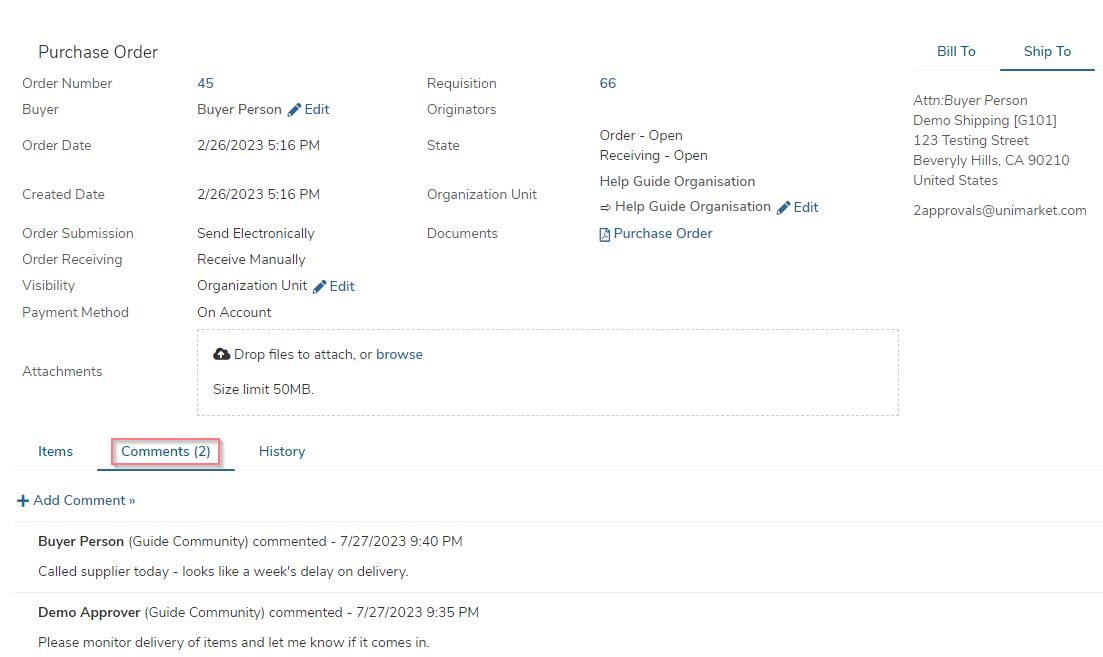 Details visible in the Comments tab include:
Date and Time when the comment was posted
User who posted the comment
And the comment context itself
Note: Comments posted in the Orders are only visible in the Community and are not shown on the supplier side.