Multiple Invoice Inboxes
Communities now have the option of creating multiple invoice inboxes and can set one of the inboxes as default.
To create multiple invoice inboxes, users with the Community Administrator role can go to the Administration module > Modules > Invoices and under the Inbox tab select the Create New Inbox button.
Invoice inboxes can be set to visible for all users with the Create Invoices role, or specific users with that role.
Note: If the community chooses "Specific Users", manual updates will be needed if access changes. If the community selects for all users to see the inbox, any new users with the Create Invoices role will gain access to that specific inbox.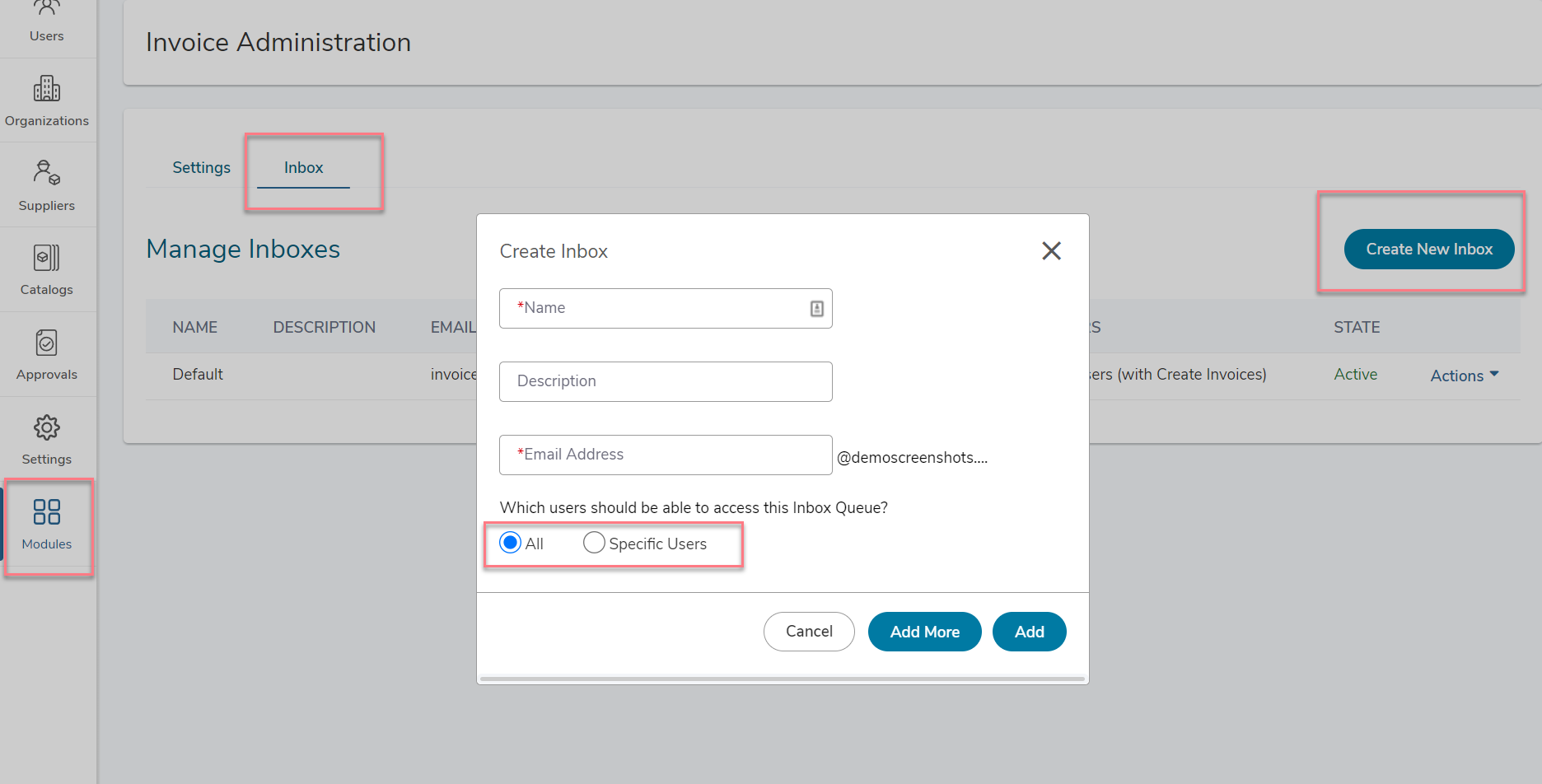 If the community has two or more inboxes, a user with access to two or more inboxes will be able to select from a drop-down menu.

Moving Invoices between Inboxes
To move invoices between inboxes, select the three vertical dots to the right of the invoice line and select Move To Inbox.