Community users are able to view their account details and set up preferences from the My Account selection under the User icon in the top right side of their screen.

Out of Office
You can set yourself as unavailable for a set timeframe from the Out of Office tab. Users that are away will display with an away icon and return date in all user-selection menus including the requisition reassign function, invoice assignment and anywhere a user is selected. See Approvers - Out of Office, Unavailable & Assigning Proxy on for more information.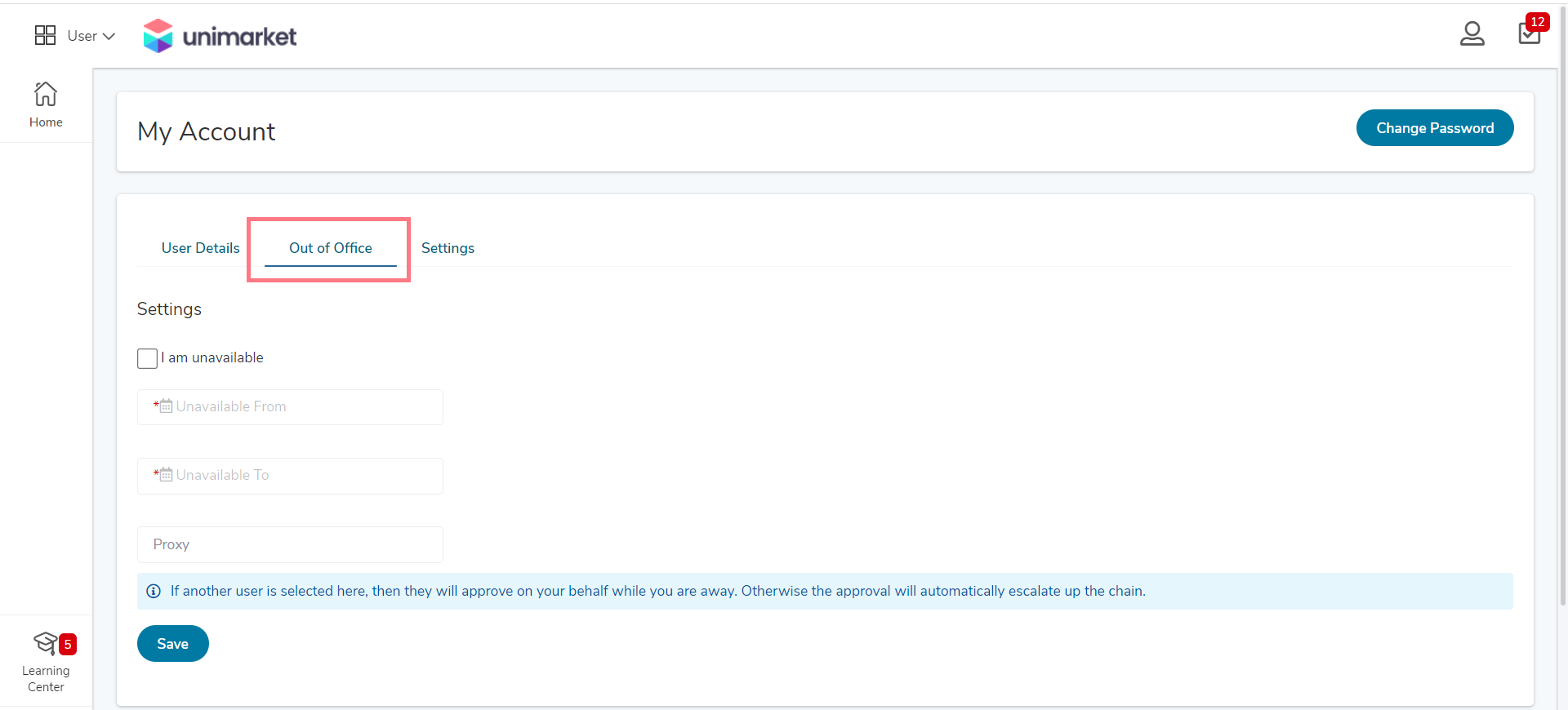 Note: When you set yourself as unavailable, your name will be greyed out and will only show upon returning when reassigning a requisition or order.
Settings
User Details
On the Settings tab, under the User Details section, community users can edit their First Name, Last Name, Phone Number and Email.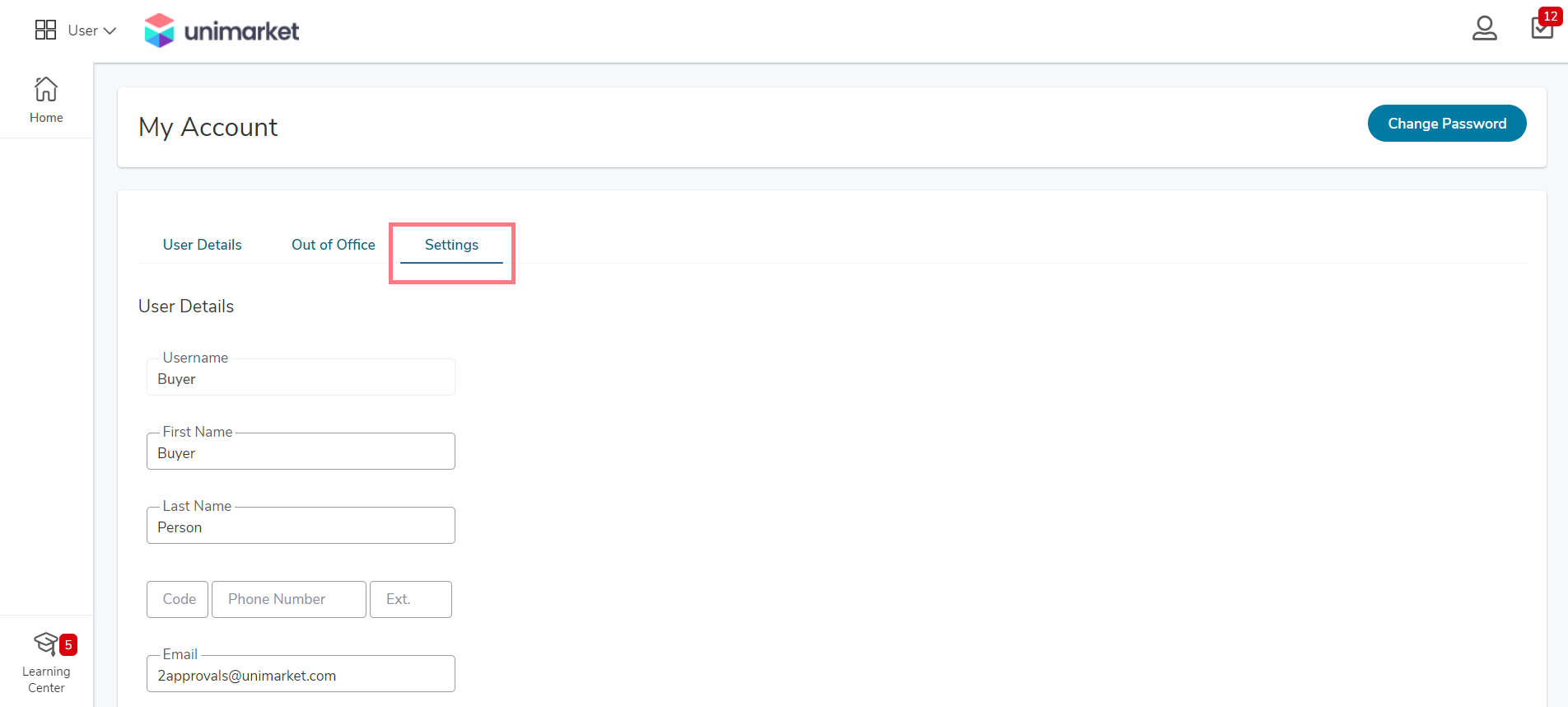 Note: Username is defaulted and cannot be modified.
Default Account Code
If your community allows users to set a default account code, it will determine the account code behaviour during checkout. Each user's default account code can be configured in My Account > Settings.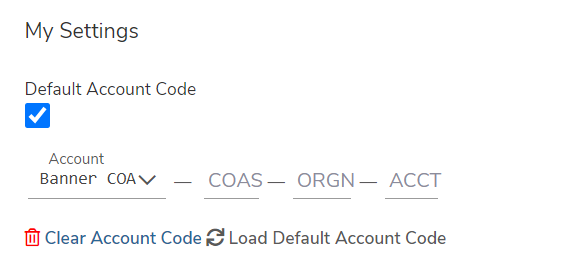 Landing Page
Under the My Settings section, users are able to select the page they will see upon logging in to their account. The available options can be viewed from the Set Login Landing Page drop-down menu.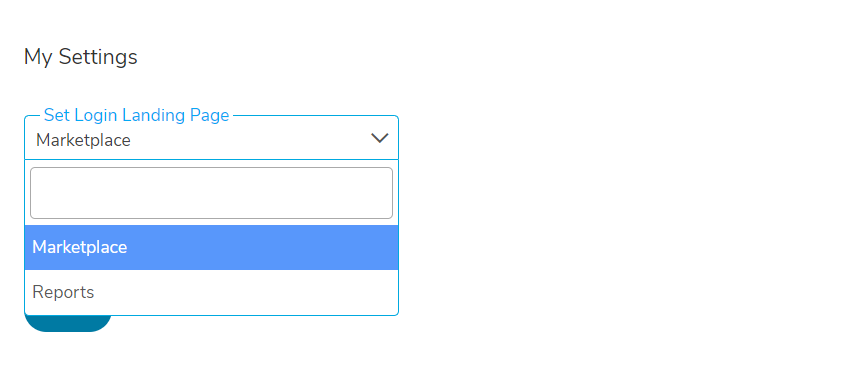 Default Ship To Address
Community users can now choose their preferred default Ship To address under their account settings. The Ship To that is selected will be defaulted whenever the user creates a new requisition. On the check out screen the Ship To can still be edited to any of the users available Ship To locations as needed.
For more information on locations, see Locations (Billing & Shipping).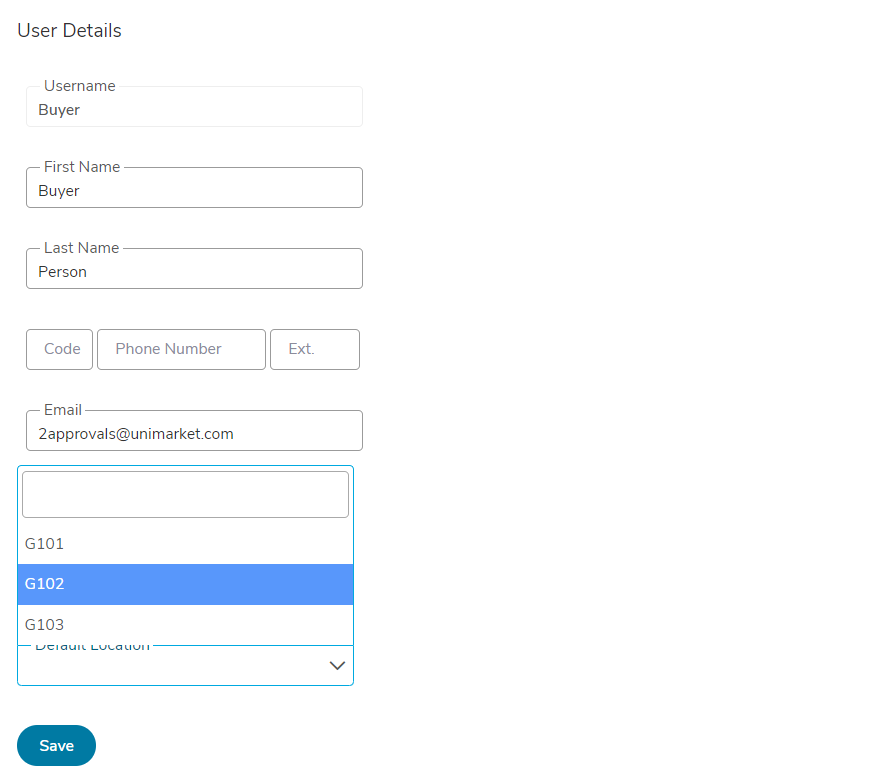 Click the Save button at the bottom of the page after editing your account details or settings to ensure changes are saved.