If your community would no longer like to transact with a supplier, they can be disconnected to remove them from your connected supplier list. Community Admins and Community Supplier Admins can do this by:
Go to the Administration module and select Suppliers.

Locate the Supplier.

Click on the Suppliers name.

Click More Actions (right side of screen) and select Disconnect.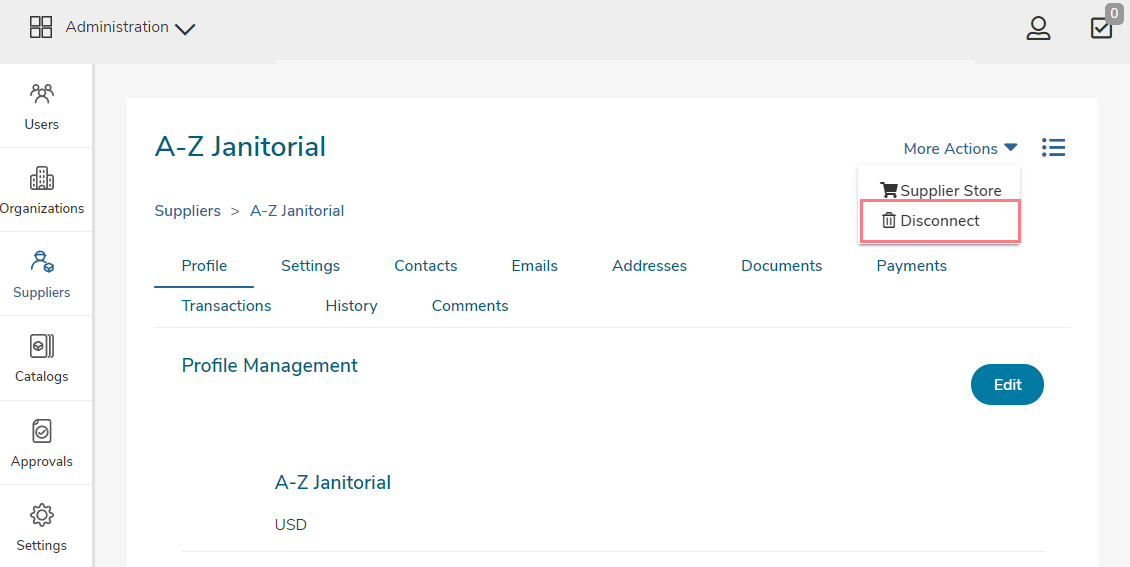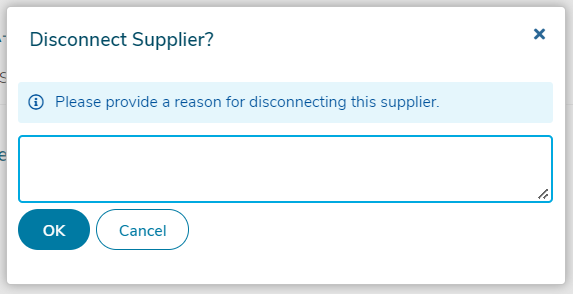 Note: If you would like to leave the supplier connected, but wish to stop users from initiating transactions with them, simply remove the supplier from any Buyer Groups on the Settings tab of the supplier profile.