Users with the Community Administrator role can add their communities Terms and Conditions so they will appear in all order confirmation emails.
NOTE:

Changing the Organizations Terms and Conditions will apply the change to the future purchase orders and the historical orders will retain the older terms and conditions that they were issued under.
To add Terms and Conditions navigate to your Administration module and then choose Organizations. Next choose your Organization and click on the tab for Order Template.
The content Editor will allow Community Administrators to enter Texts, URL Links and signature images (where required) for the Community Terms and Conditions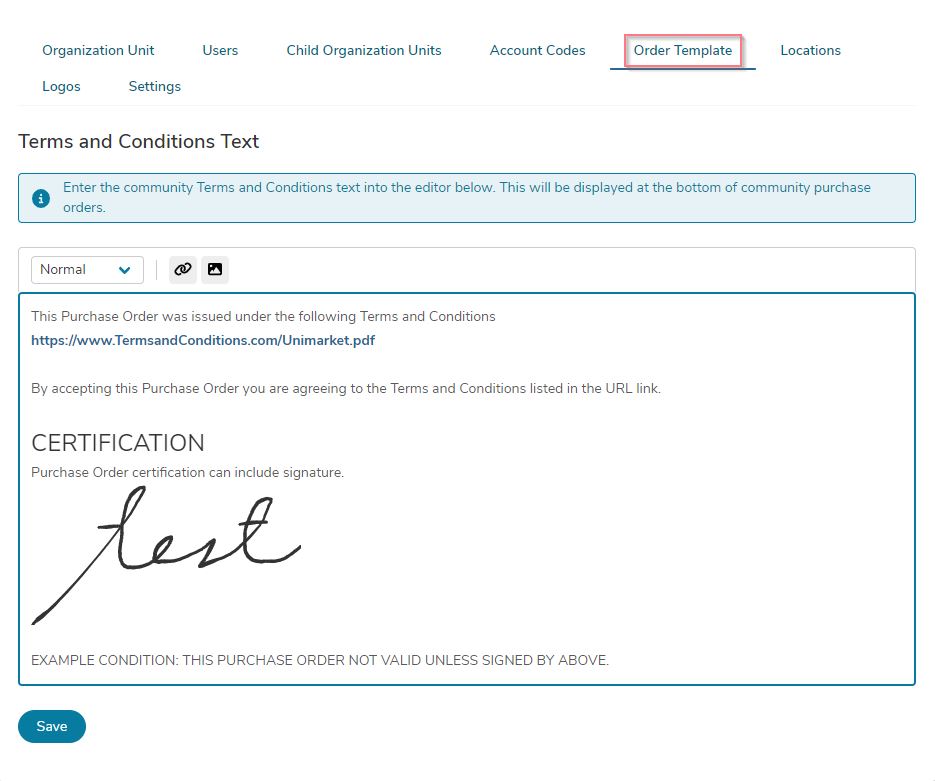 The Terms & Conditions will show at the bottom of Purchase Order confirmations (PDF and Email):