After selecting a specific contract, the Comments tab allows you to keep running comments between all internal members of the contract. The Comments section will also publish any alerts associated with the contract. This allows all events related to the contract to be documented electronically and audited later if necessary. All comments are saved and time-stamped, allowing the members of the contract to review them at any time, even after the contract has ended.
Add Comment
Comments can be added to the contract on the Comments tab by selecting Add Comment.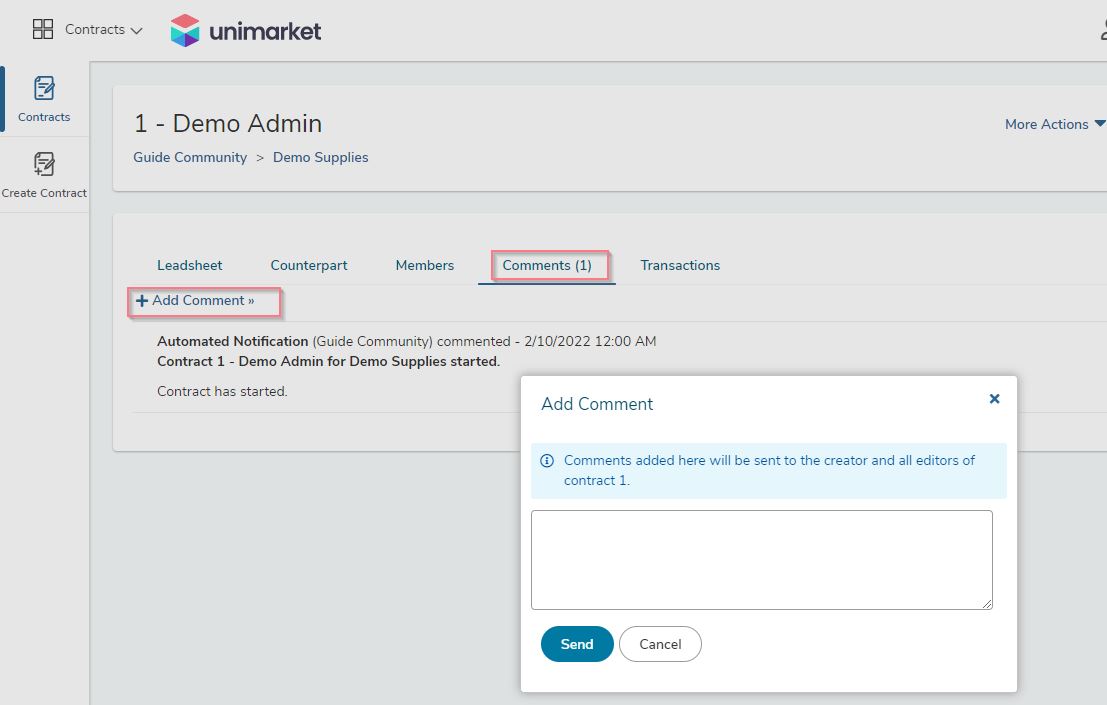 For more information on contracts see Viewing & Managing Contracts or Creating a New Contract.