The Transactions tab will show you any requisitions, orders or invoices related to the contract. If there are not yet any transactions against the Contract, this tab will be hidden.

There are three ways to link an order to a contract.
During Checkout - Select the contract related to the purchase on the checkout screen.
From an Existing Order - Choose Link Contract from the More Actions menu of the order page.

From an Existing Requisition - Select Link Contract on the pending requisition.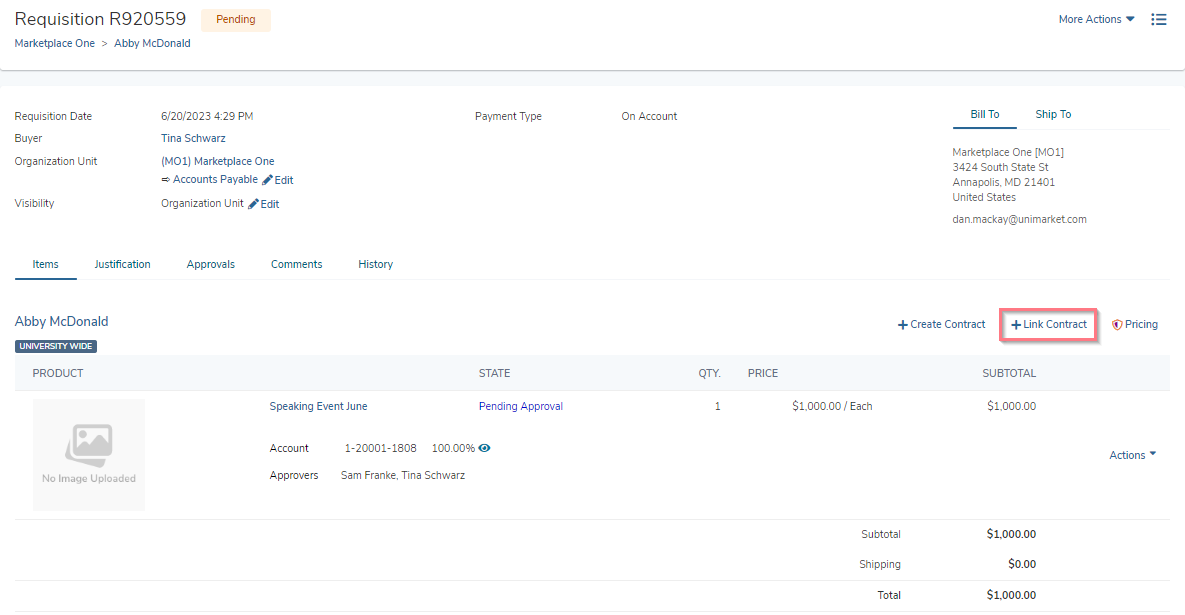 For more information on contracts see Viewing & Managing Contracts or Creating a New Contract.