Overview
Once you have an existing contract, you can set up an automatic Renewal in the future for when the contract ends. When amending the contract the 'Renew' function allows for copying all the details of an existing contract with the ability to make changes. Unlike the 'Copy' function, the 'Renew' function keeps the same contract number, linking the renewal to the previous contract. At this point, the user can also set up future renewals to auto-renew. Renewals for contracts save time, and if the terms of the contract change by the time the renewal happens, these changes can be easily amended. Contracts can be renewed during the 'Amend' process, or from the 'Actions' menu on an active contract.

Add Renewal
When amending the contract selecting +Add Renewal prompts the user to enter dates for the future renewal of the contract. Users can also include a new value associated with the future renewed contract. By creating renewals for a contract, users can also add alerts specific to their renewal to remind them to review any important details.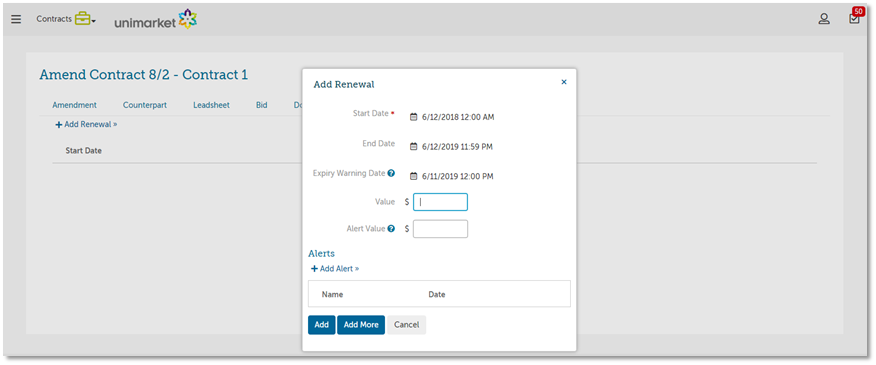 For more information on contracts see Viewing & Managing Contracts or Creating a New Contract.