For users with the Community Administrator, View Transactions or Create Invoice role you may find that when searching on the View Orders, Requisitions, Receiving, Requests For Quote or Bid Requests pages that the search results only display your own data. As these users have the ability to view all transaction data within the community, the results will need to be expanded to users other than themselves at times and there are two ways of doing this.
Change Buyer/User Search Filter
The Buyer or User search filter may default to yourself, meaning the results show only your own transaction data. One way of showing the data for all users is to manually remove your name from that search filter.
Note: Users that don't have the Community Administrator, View Transactions or Create Invoice role will not have a Buyer or User search filter, as they are only allowed to view their own transaction data, unless the View Sharing feature is enabled. For more on View Sharing see Organization Units and scroll to the Organization Unit Based Sharing section.
Once logged in, navigate to whichever page you are wanting to search on.

Click Filters on the right side of the page.

Some new search filters will appear and one of them will currently be populated with your name.

You will need to remove your name by clicking the small X just to the right of it and then click Apply Filters.
Change Data View Setting
Another way to see all user data is to change your user account settings so that the search automatically defaults to include data from all users instead of just your own.
Once logged in, go to My Account from the User menu in the top right-hand corner of the screen.

Click the Settings tab.

Under My Settings change the Data View Settings field to Community Data instead of Your Data and then click Save.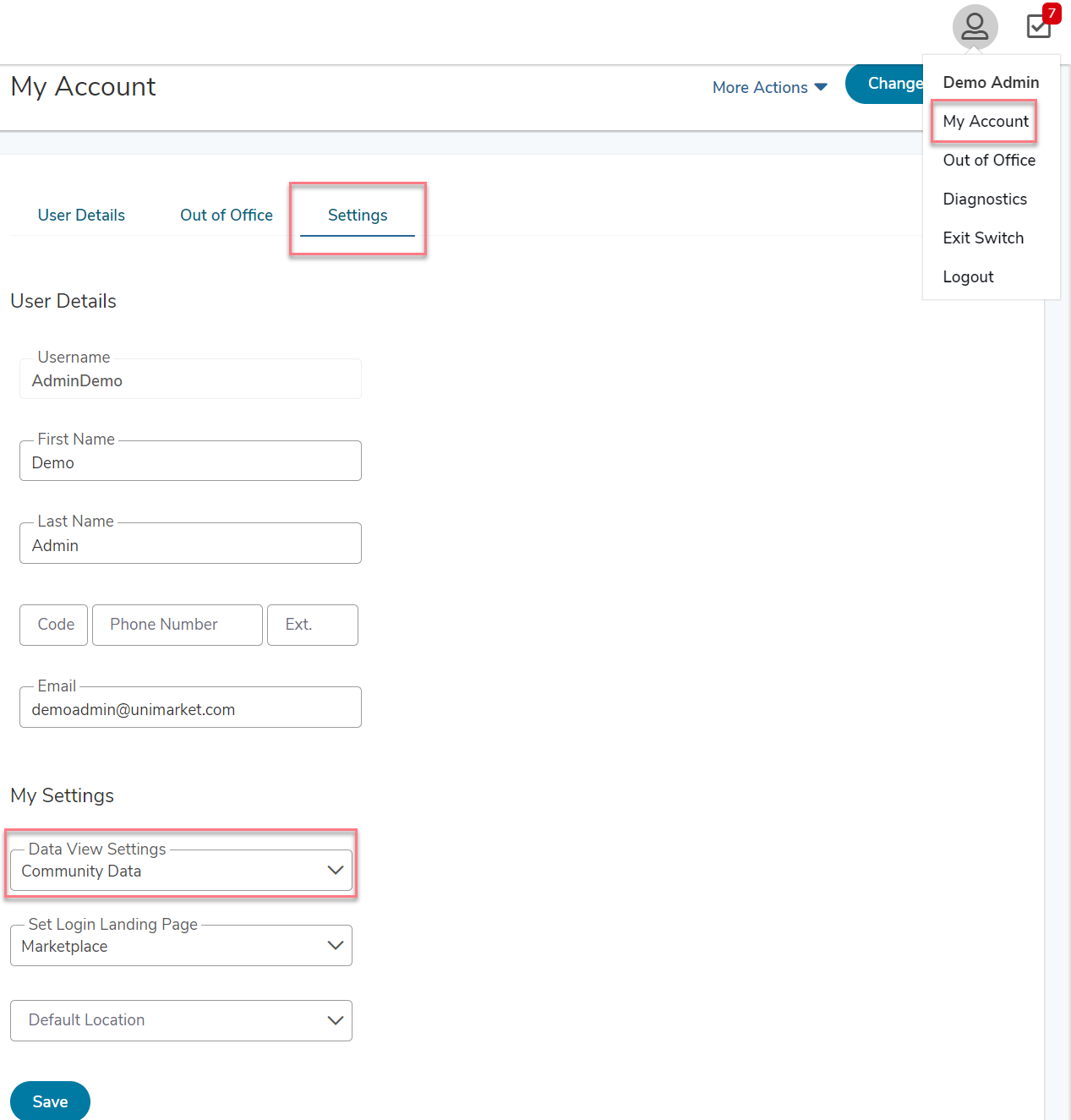 Note: This will also change the view in the users dashboard to display community data instead of just their own.