Overview
The Invite Users page is used to send user email invites so users can respond and complete their account setup in the system. User's follow a link within the invite email which asks them to confirm their user details before logging them in.
Once you have created a user either in bulk or individually you can see whether they have been sent an invite, when it was sent, send and resend invites.
See below for instructions on sending invites:
Select Users from the Administration menu within the Administration module and go to the Invite Users tab.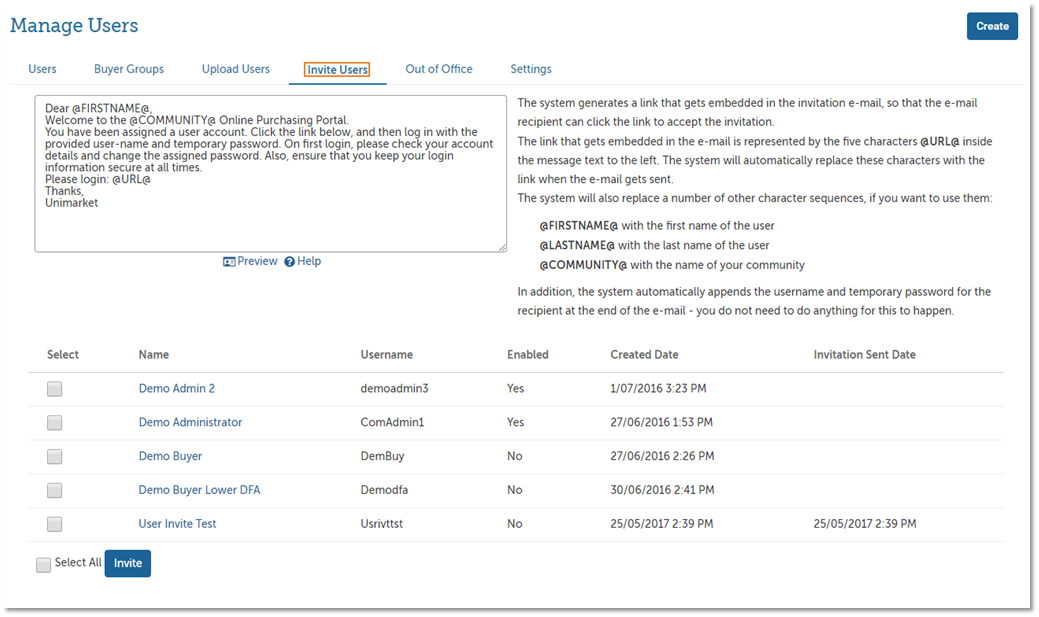 Check the box next to the user(s) you wish to send an invite to or, if you wish to send an invite to all users, check the Select All box at the bottom of the list.
Once you are happy with your selection click Invite and the email template shown above the list will be sent to the user(s) you selected.
Note: You can edit the email message sent to the users in the text box above the list if needed.