Overview
For security purposes a user's account will be locked if their password has been entered incorrectly more than five times. If a user becomes locked they will receive the below message directing them to use the "Forgotten Password?" link. Using the Forgotten Password feature will send the user a new password and unlock their account.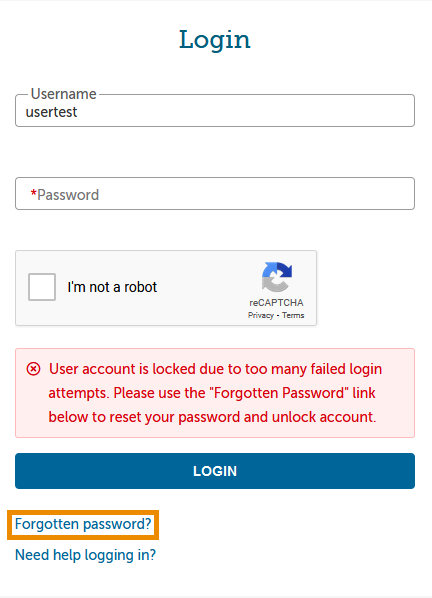 Searching for Locked Users
To search for locked users go to Administration module > Administration > Users. Select More Options to the right of the search filters, change the State filter to Locked and select Search.
Unlocking Users
Community Administrators and User Administrators can also unlock a user's account by editing the user, selecting Unlock.