Overview
If a supplier is already a registered Premium Supplier within Unimarket, users with the Community Administrator or Community Supplier Administrator role can add them from within the Unimarket Directory.
You can access the Unimarket Directory from the Marketplace module under Marketplace or from the Actions in the top right on the Manage Suppliers page from the Administration module. Once you have located the desired supplier using the search filters select +Add to My Community.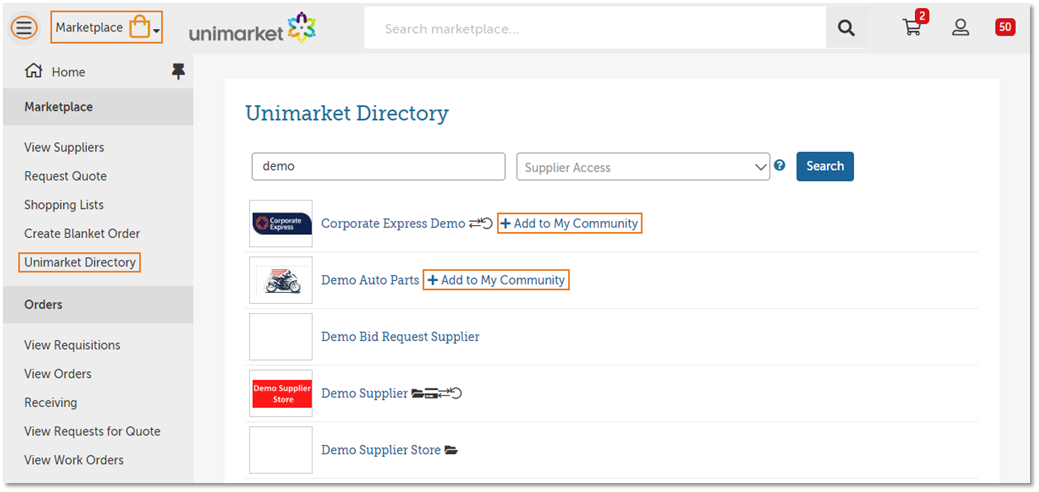 Note: To make sure that the supplier is available to buyers in your community ensure you add the relevant buyer group(s), for information on how to do this see the Edit Suppliers action of the Manage Suppliers page. If you would like the supplier to load a catalog you may wish to assign a Staging Buying Group in the first instance. Please contact Unimarket support so we can assist the supplier with adding a catalog and any other integration requirements.