Tax Rates can be found in the the Administration module > Settings > Management tab > Tax Rates tab where you will be presented with your current tax rates. These can be managed and changed to suit your needs.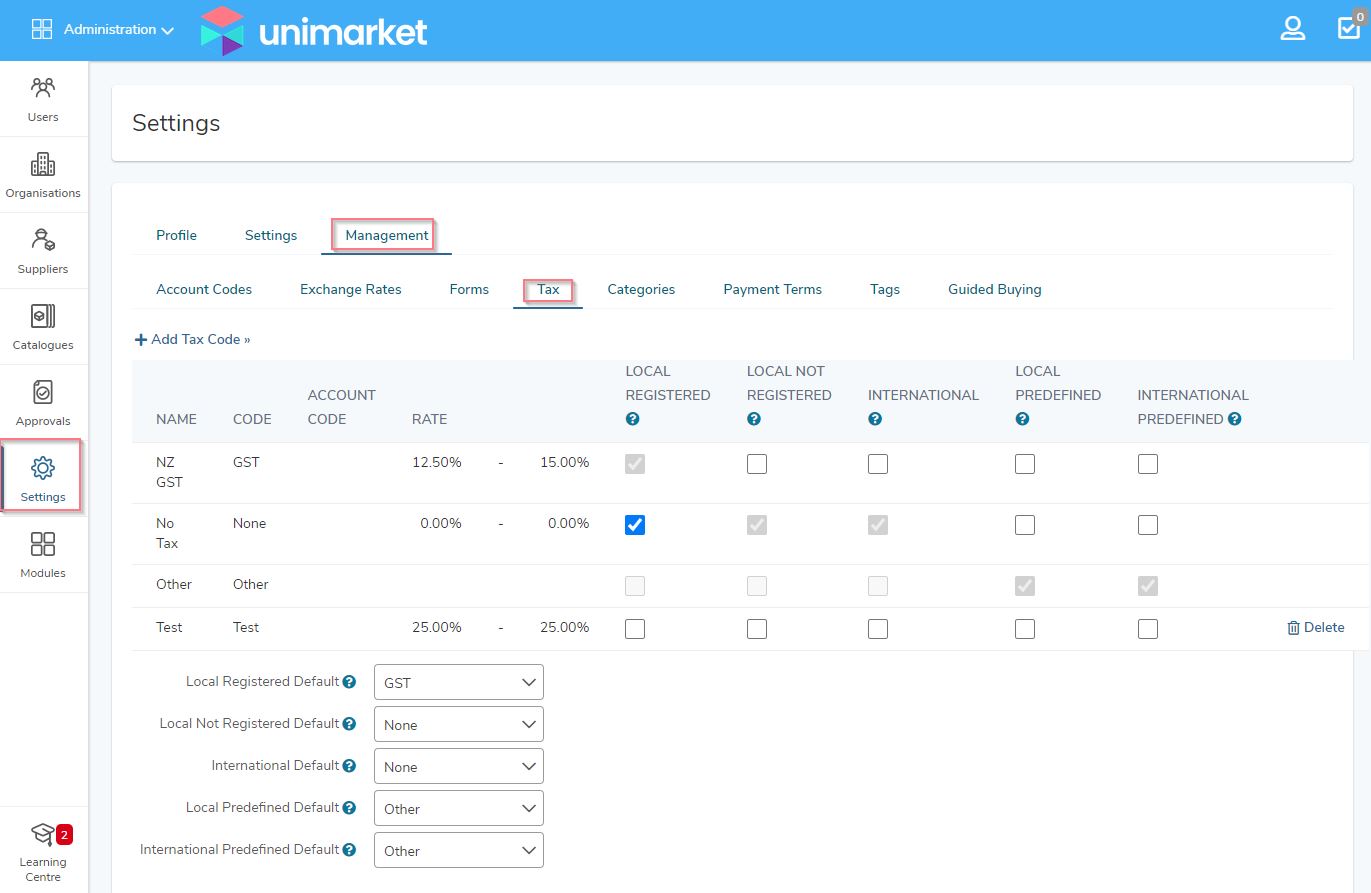 Adding a New Tax Rate
Navigate to the Tax Rate management tab and click Add Tax rate.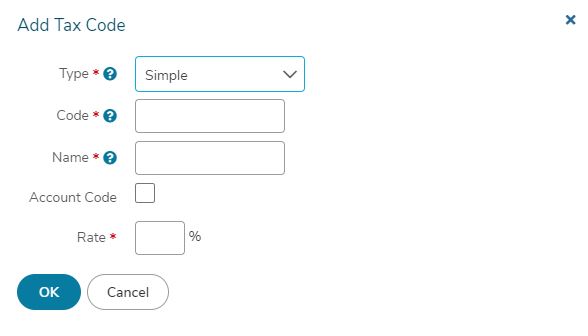 A pop-up box will appear with the following options:
Field
Description

Type

Composite: Combine multiple tax rates into a single user-selectable option, such as County tax plus State tax.
Date-based: A rate that changes based on the transaction date.
Predefined: A tax code to use when products have tax predefined.
Simple: A simple fixed rate.

Code

The short name will appear in the list shown to buyers.

Name

A descriptive name.

Account Code

Customers using order integration will receive this account code with the associated tax amount.

Rate

The tax rate percentage.
Selecting a Tax Rate at Checkout
At the checkout stage of processing a requisition, the default tax rates for the product and the shipping will display. To change the tax rate, select the appropriate tax code from the relevant drop-down box. Ensure you have the correct tax rate for both the product and the shipping.