If needed, you can undo your previous receiving action. (For example, if you receive the wrong quantity or you decide to return an item after it has been received in the system.) To do this, make your way to the order in which you need to undo the receiving for by going to the Orders page and using the search filter.
If the receiving is closed you will need to reopen it before you can Undo the receiving. Click Reopen on the right side of the line item you wish to undo the receiving on.

Click on Receiving under the line item name and you will then see a popup box appear where you can press the Undo button.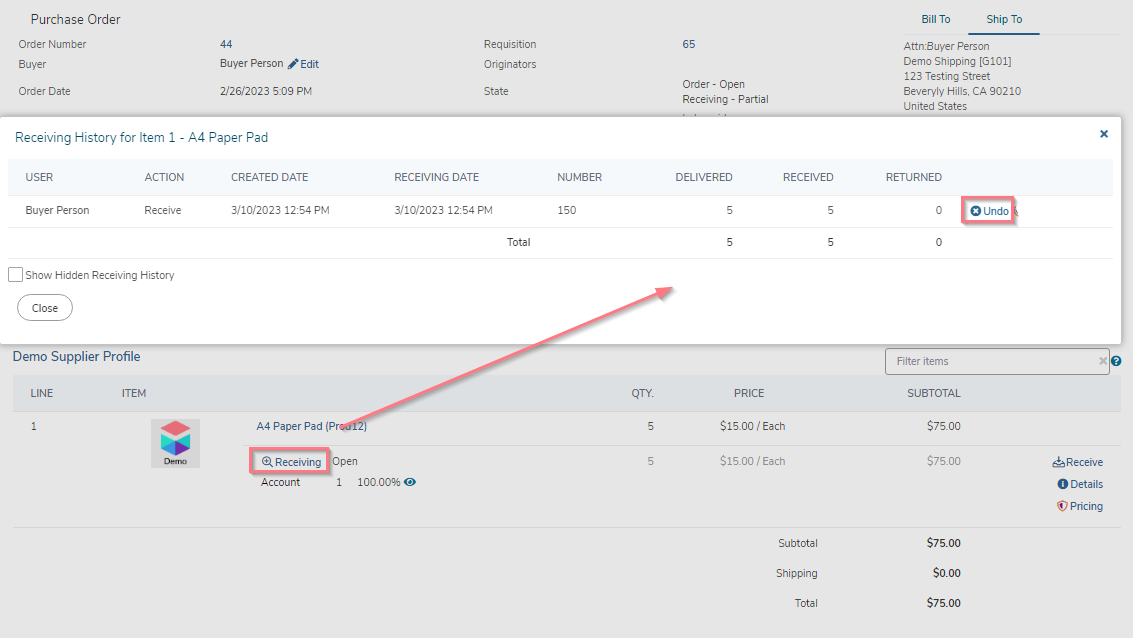 If needed, you can check the box for Show Hidden Receiving History to see actions that have been undone.