Sometimes buyers may send a request outside of Unimarket, that needs to be responded to using Unimarket.
Examples of this could include:
A product that is not in the suppliers catalog

Multiple products that receive a greater discount than the catalog price

Services

One-off inquiry
In Unimarket it is possible for a supplier to send a quote directly to a customer without first receiving a request for quote (RFQ) via Unimarket.
Reviewing Quotes
A list of supplier quotes can be found under the Tasks menu > Quotes.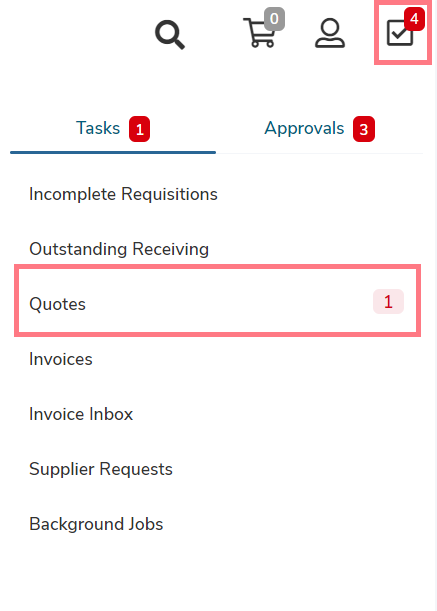 Each Quote in the list will display:
Name (name of quote)

Supplier

Buyer

Created and Expiry Dates

State (New, Accepted, Ordered, Expired)

Order (order number if it was turned into an order)
To open and view the quote details just click on the quote name.
Accepting the Quote
Once inside the quote you can add this to your cart by clicking Add to Cart in the top right of the screen and check it out by following the normal checkout process.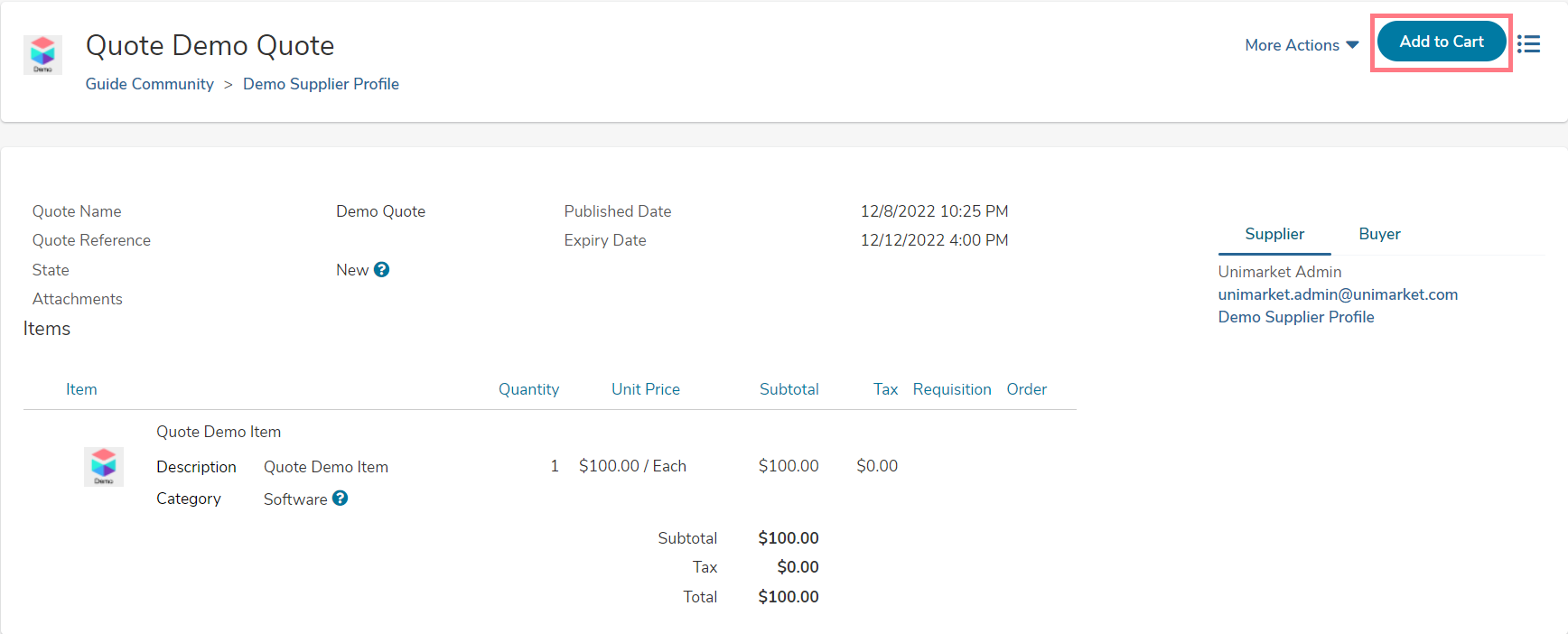 Note: If your community has Auto-Accept Quote enabled, the quote will automatically be accepted and appear in your cart.
Declining the Quote
If you want to decline the quote you can do this by opening the quote, selecting Decline from the More Actions menu next to the Add to Cart button in the top right of the screen.



After you select Decline, a pop-up will generate where you can enter the reason you are declining the quote and click OK.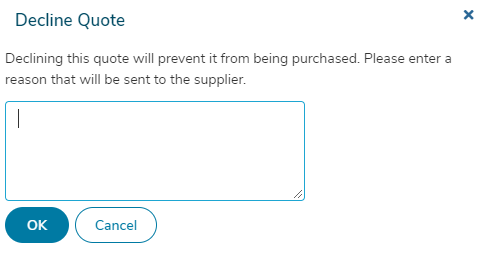 Note: If your community has Auto Accept Quotes enabled you will also need to remove the items from your cart, as you will no longer be able to check them out.