Overview
This feature provides the user with the ability to create a shopping list with commonly ordered items from Hosted Catalog Items, Roundtrip Items, and/or Non-Catalog Items. They can then be reused which replaces our existing Templates capability.
Create a Shopping List with Hosted Catalog Items
In a Hosted Catalog you can click on the Heart Icon next to an item to Add to List
This will add the item to your Default Shopping List
Add all necessary items from one or multiple catalogs
Once all items have been added, you can then click on View Shopping List or go to your cart to view your shopping list in your cart
If you would like to customize the name of the shopping list for these items, add all items into your cart from your current list(s), check the box next to the items you would like added to the list, and you can click +Create Shopping List button at the top of the page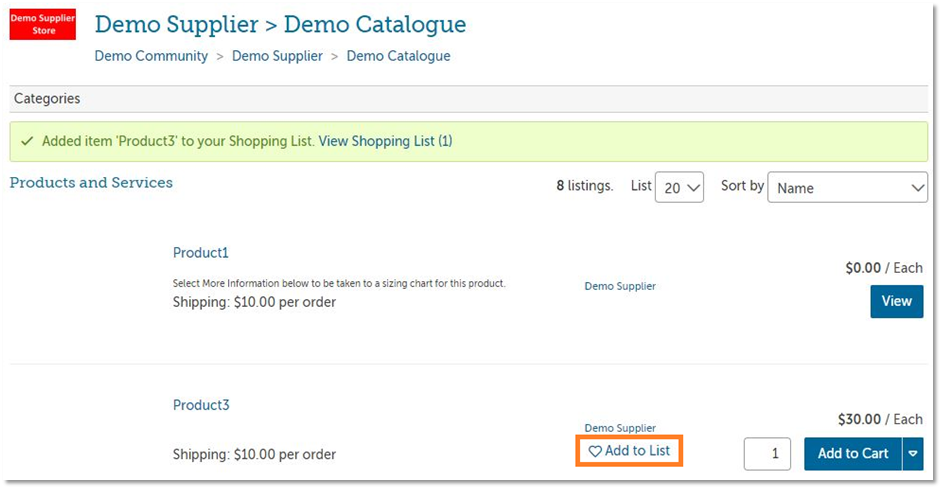 Create a Shopping List with Hosted Catalog items or both Hosted Catalog and Roundtrip Items
In a Roundtrip catalog you will need to select the items of your choice and return them to your cart
Once the roundtrip items and hosted catalog items are in your cart you can check the box next to the items you would like added to the list and select +Create Shopping List

Note: Non-Catalog Items can be added to a shopping list once the item has been created and added to your cart.
Using your Shopping List
When you are ready to use one of your Shopping Lists click on View Shopping Lists
You can then select the list you would like to use by browsing your list titles on the left hand side of the page
You can either select all items from a list or only select the items you need by checking the appropriate boxes on the right side of the items
When you are done select the button Add Selected to Cart
All selected items will go to your cart and you can add items from another Shopping List or proceed to checkout.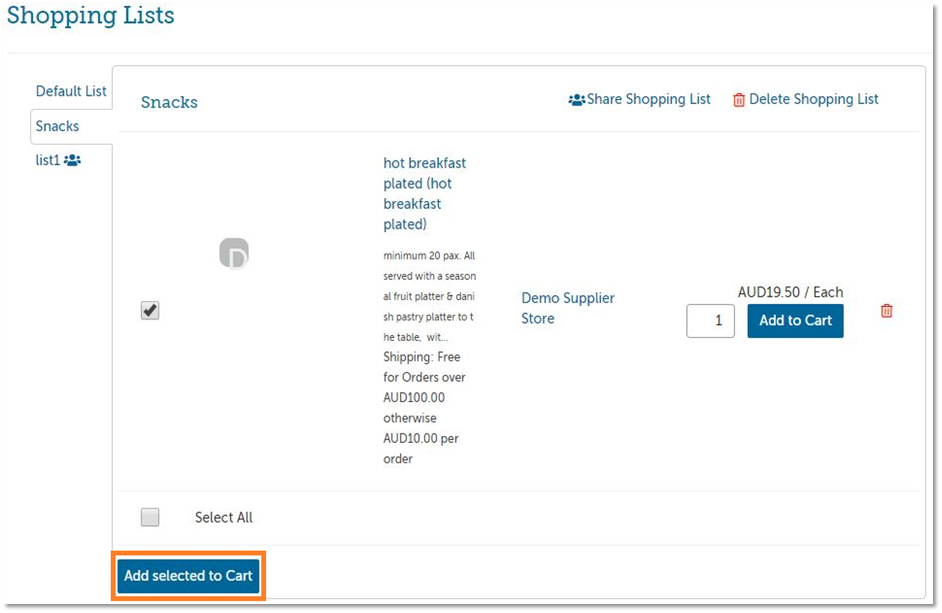 Share Shopping Lists
When you would like to share a Shopping List click on Share Shopping List
You can then share the selected list with other Organization Units
Only the creator/owner of the shopping list can share/clear/delete the shopping list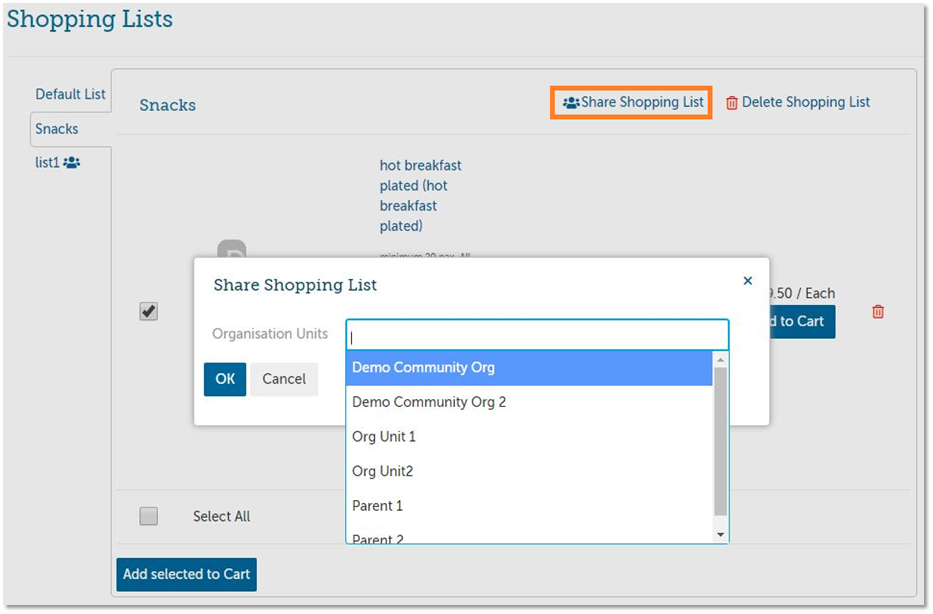 Updating a Shopping List
To add new items to one of your current shopping lists you can open the existing shopping list and add all items to your cart
Once all items from the current list have been added to the cart, you can add any new items to the cart
Once all items are in the cart you can click on +Create Shopping List and select the option for Replace an existing shopping list and choose the list you would like to replace/update