The Unimarket Marketplace makes finding and buying items easier, with a quick search tool that has been introduced along with more advanced filtering options. Additionally, suppliers with catalogs now have a shortcut to access the catalog with one-click at the bottom of their tile.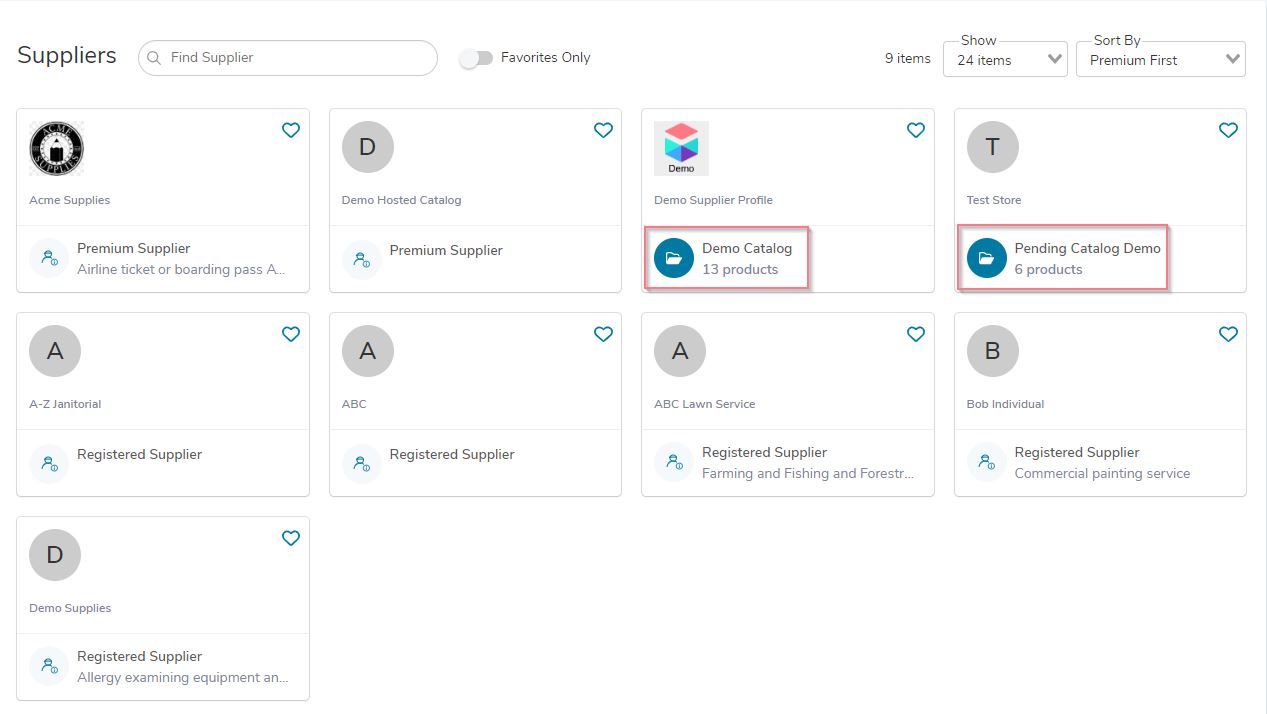 The supplier view is sorted by Premium catalog suppliers by default and allows the users to browse through all suppliers alphabetically, or search for a supplier by name.
Search Results
When using the Search tool, the results will return Suppliers and Products based on the search term used. This will be returned to the closest match in terms of Product Code/Manufacturing Part ID, Name (either Supplier or Product name) and Description or Search Terms.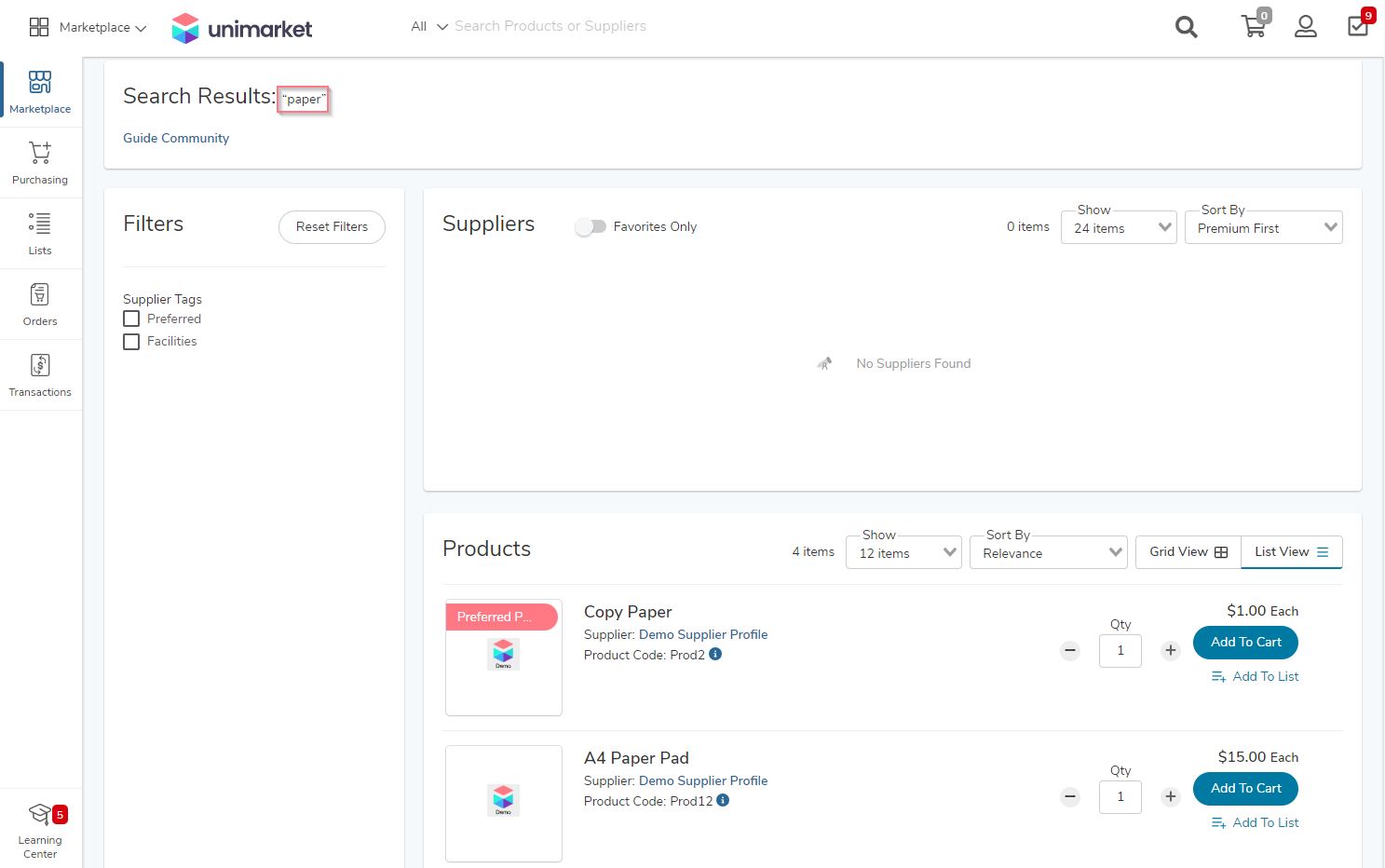 Supplier Tags
Supplier Tags set up by your community appear on the left hand panel to filter results to specific suppliers. Tags can help you to identify suppliers who have been tagged as Contracted, Preferred or Sustainable. Your community may also have other tags to help you identify certain types of suppliers, such as those who provide Catering or Travel. For more on Tags click here.
View Supplier
Supplier Details can be viewed by hovering over the supplier tile and clicking on the View Supplier button that appears (for Premium Suppliers - View Supplier and Catalogs button will appear)
When clicking on View Supplier, it will give the overview of Company Details including product category supplied, Company Address and Contact Details.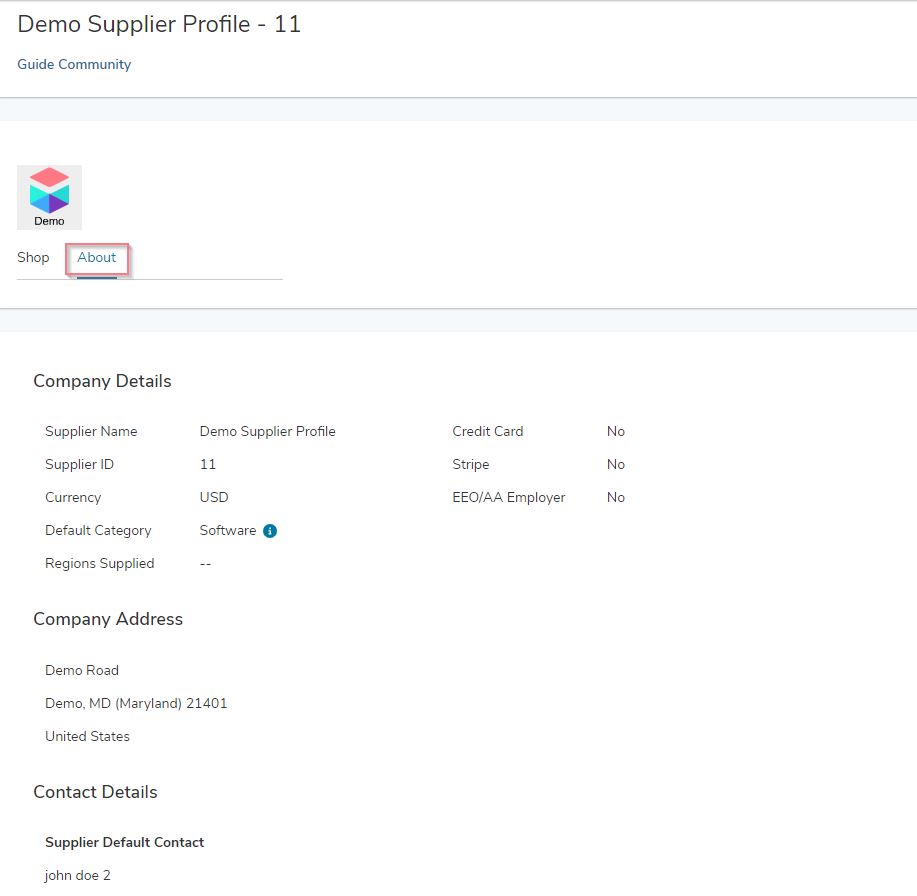 For Premium suppliers a separate tab for Shop will appear for Buyers to view the available catalogues.