Approving Expenses
Select 'Approvals' from the 'Tasks' menu at the top of the page.

Select the Expenses tab on the Approvals page.

You can review the expense lines and associated information, then select Approve/Decline.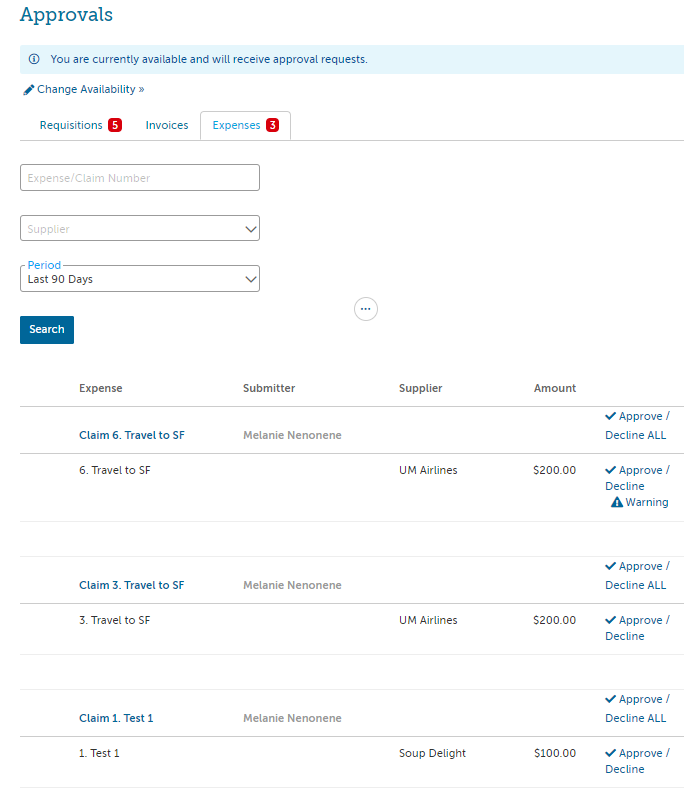 Editing Expenses
If you are sent an expense to approve but notice that information is wrong or an attachment is missing, rather than rejecting the entire expense, approvers can now edit and make changes to the expense before approving it.

Duplicate Expense Lines
The system will alert approvers if a user submits an expense line which is the same/similar as a line they have submitted in the past. The alert icon will display, which can be clicked to view the same/similar line.